Today, I attended Linda G. Maryanov's T&E Think Tank study group. Reynaldo Guzmán, Jr., Esq., the Court Clerk Specialist of the Miscellaneous Department, NY County Surrogate's Court, presented. He shared this list of matters handled by the Miscellaneous Department: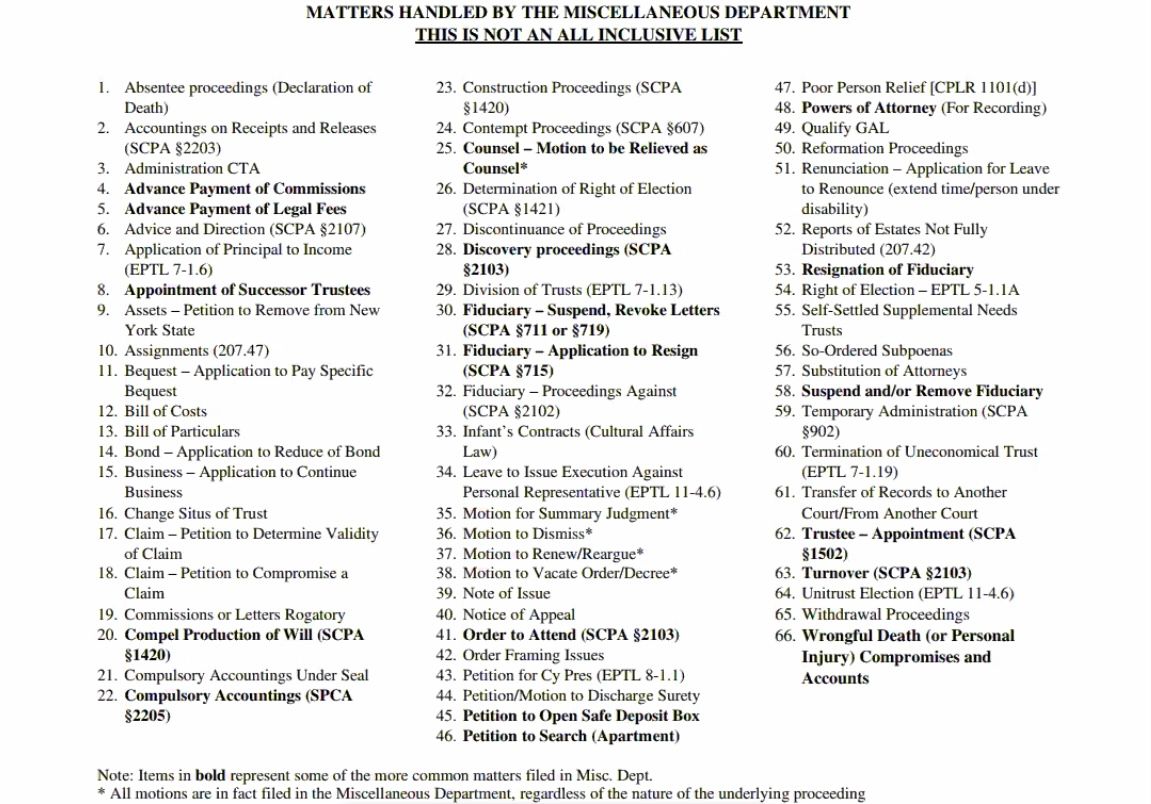 The list shows sixty-six matters and states that it is not an all-inclusive list. This fact is impressive but is explained by the footnote that explains that "[a]ll motions are in fact filed in the Miscellaneous Department, regardless of the nature of the underlying proceeding."
Some tips from the study session: Do not e-file Miscellaneous Department matters and make sure you get your captions correct.
Lawyer and writer. Husband, father of daughter, son, brother to one brother and two sisters, uncle to eight nieces and nephews, and great-uncle. Has two dogs and two cats. Loves technology and music.