In a recent blog post, I quoted from a useful document by the Virginia Bar Association: Guide to the Administration of Decedents' Estates in Virginia, which was updated in August 2015: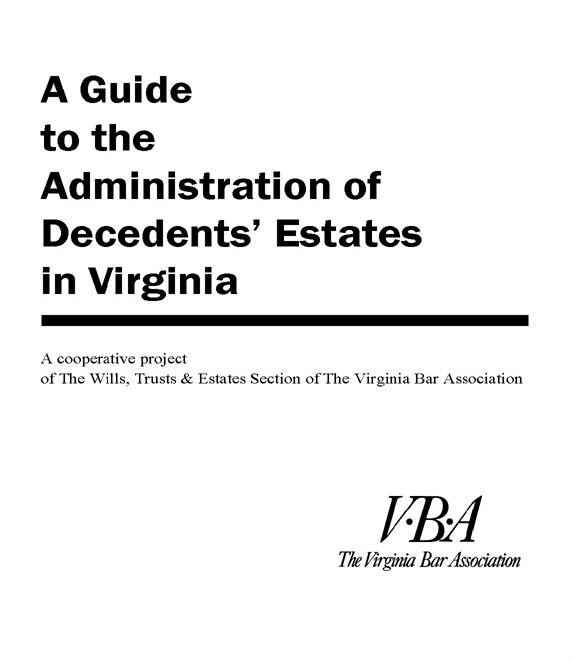 As the table of contents shows, the manual provides an excellent overview of estate administration in Virginia:
Lawyer and writer. Husband, father of daughter, son, brother to one brother and two sisters, uncle to eight nieces and nephews, and great-uncle. Has two dogs and two cats. Loves technology and music.